Teaching
I teach the English concertina at home in Stroud and over Zoom - please contact me for further details.  I have a growing bank of sheet music, exercises and recordings that I send out in conjunction with lessons.  I am currently booking in lessons for November, December and January.
I've got a number of workshops available that I originally delivered live on zoom and are now available as videos, available indefinitely and with supporting material.  I'm planning more workshops in the next few months - please drop me a line if there are any particular topics you'd be interest in me covering.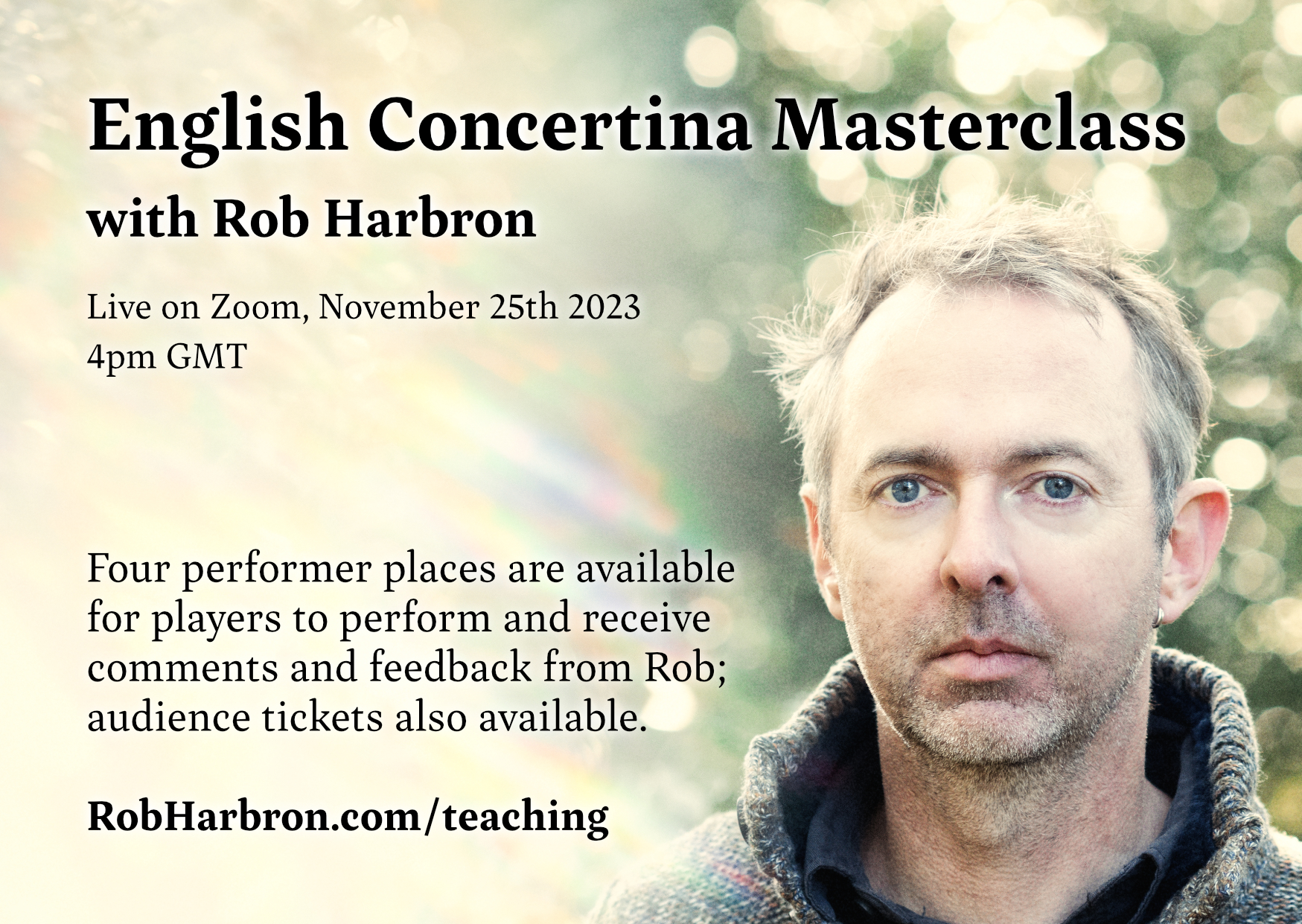 I'm excited to offer my first Online English concertina Masterclass on November 25th - a concertina masterclass taking place live on Zoom.  Four performer places are available for players to perform and receive comments and feedback from Rob; general audience tickets are on sale too. Performers will have approx 30 mins each to perform their piece, receive comments and feedback on it, ask any question relating to it and discuss any points arising etc.  Zoom meeting opens at 1545 GMT; performers will need to have Original Sound enabled - see https://support.zoom.us/hc/en-us/articles/115003279466-Configuring-audio-for-music-and-singing.