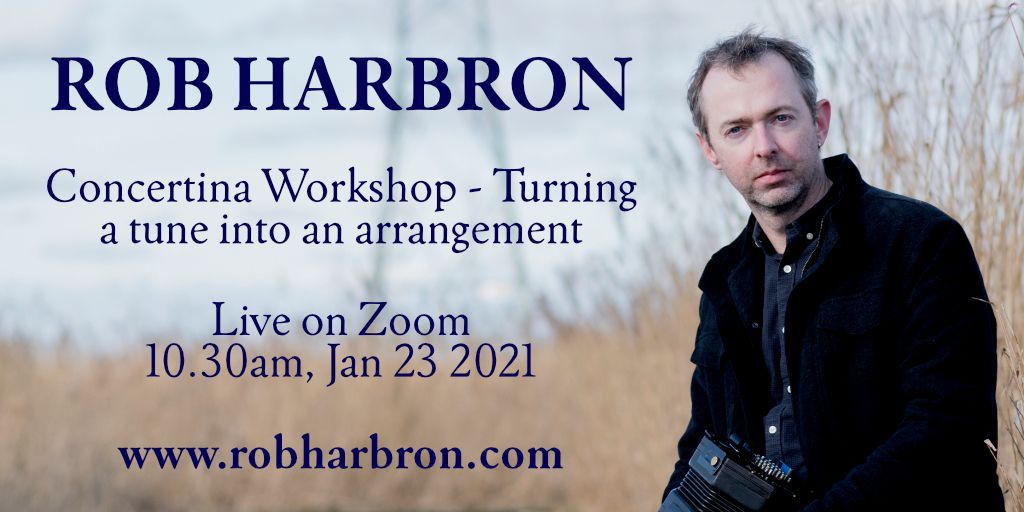 I'm planning a series of workshops over Zoom this year, some specifically for English concertina players and some for players of any instrument.  Please drop me a line if there's a particular subject you'd like me to cover.
The first workshop will be on Saturday Jan 23rd from 10.30am.  It'll follow on from my Zoom solo gig on Jan 21st, and I'll be looking at the way I develop a tune into an arrangement and exploring some of the techniques involved, including how I use chords and the bellows.  It's aimed mostly at English. concertina players but is open to anyone who would find it interesting.  It'll last for an hour and half or so and there'll be time to ask questions. 
I will record the workshop and send a link to people who've bought tickets afterwards so you can watch again.
Places are limited so please book in advance - the cost is £12 and tickets are available here.